Upward Mothers (2018)
By Jason Palmer and Kevin Harris


Project Sponsor: Boston Mayor's Office of Arts and Culture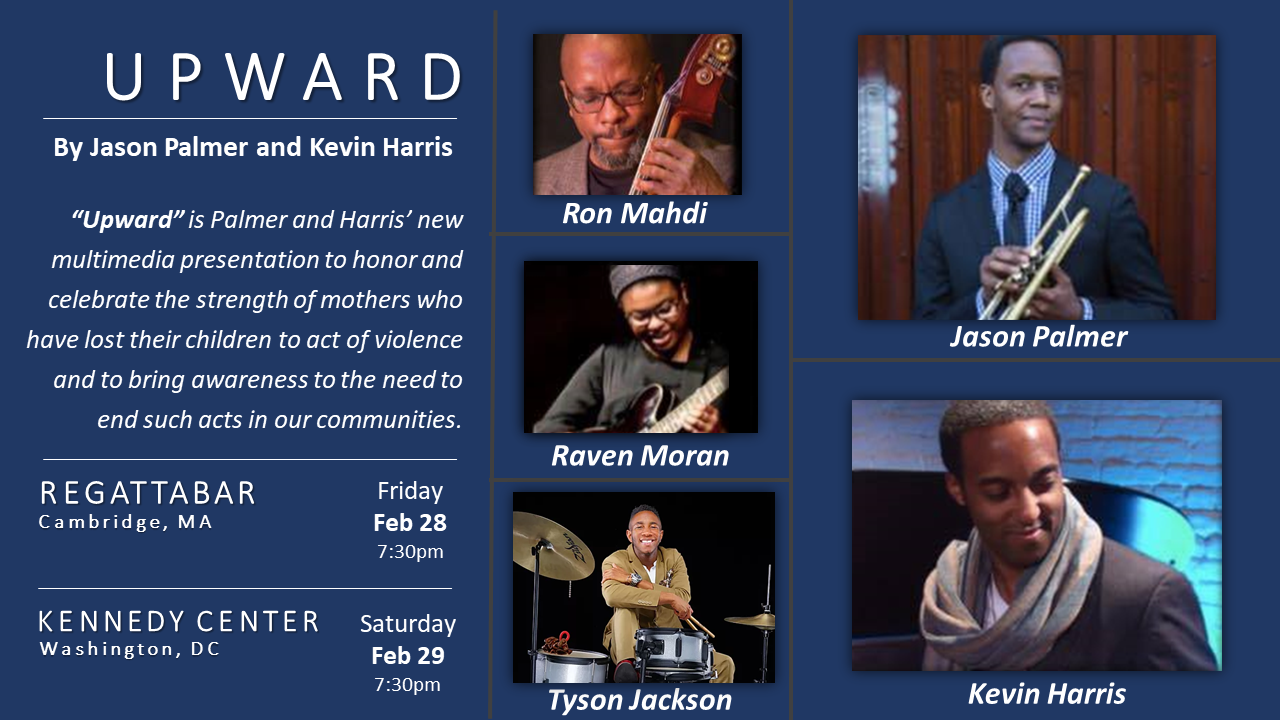 It's been said that Art is meant to comfort those in pain and courageously also awaken the comfortable. Through musical expression Jason Palmer and Kevin Harris seek to honor, interpret, and imitate the courage of mothers who have lost their children to senseless acts of violence.
In the months of September, October, November, and December 2018 Jason and Kevin had the privilege to interview Anne Beach, Clarissa Turner, Fay Rackley, and Seraphina Taylor. It is from the gentle strength and resolve of these mothers that we can came to admire their positive philosophy of living upward and inspiring those around them to strive to achieve their greatest potential.
Collectively, Kevin and Jason have similar memories in middle school and high school of losing close friends and relatives to senseless acts of violence. These tragedies not only inspired them to collaborate on this project but also inspired them to speak out against violence in general.
About the development of the music:
After listening to the rising and falling inflection of each mother's voice, Jason Palmer assigned extracted music notes to the material. After transcribing these tones phrases to music sheet music, Jason and Kevin divided up the phrases. Each phrase served as a "seed" from which their compositions (harmonies, rhythms, instrumentation) developed.
Palmer's and Harris' hope and goal is, for all who will experience this powerful project and the inspiration behind the stories recounted, to become more curious and aware as to how we, as a society, can collectively and creatively prevent mothers from having to tell these stories.
Honoring the memory of:
Kenny Rackley
Victoria McManus
Willie Marquis Turner
Carl Otis Taylor