Neighborhood Salon Luminaries
(2020 - 2021)


Project Sponsor: Isabella Stewart Gardner Museum, Boston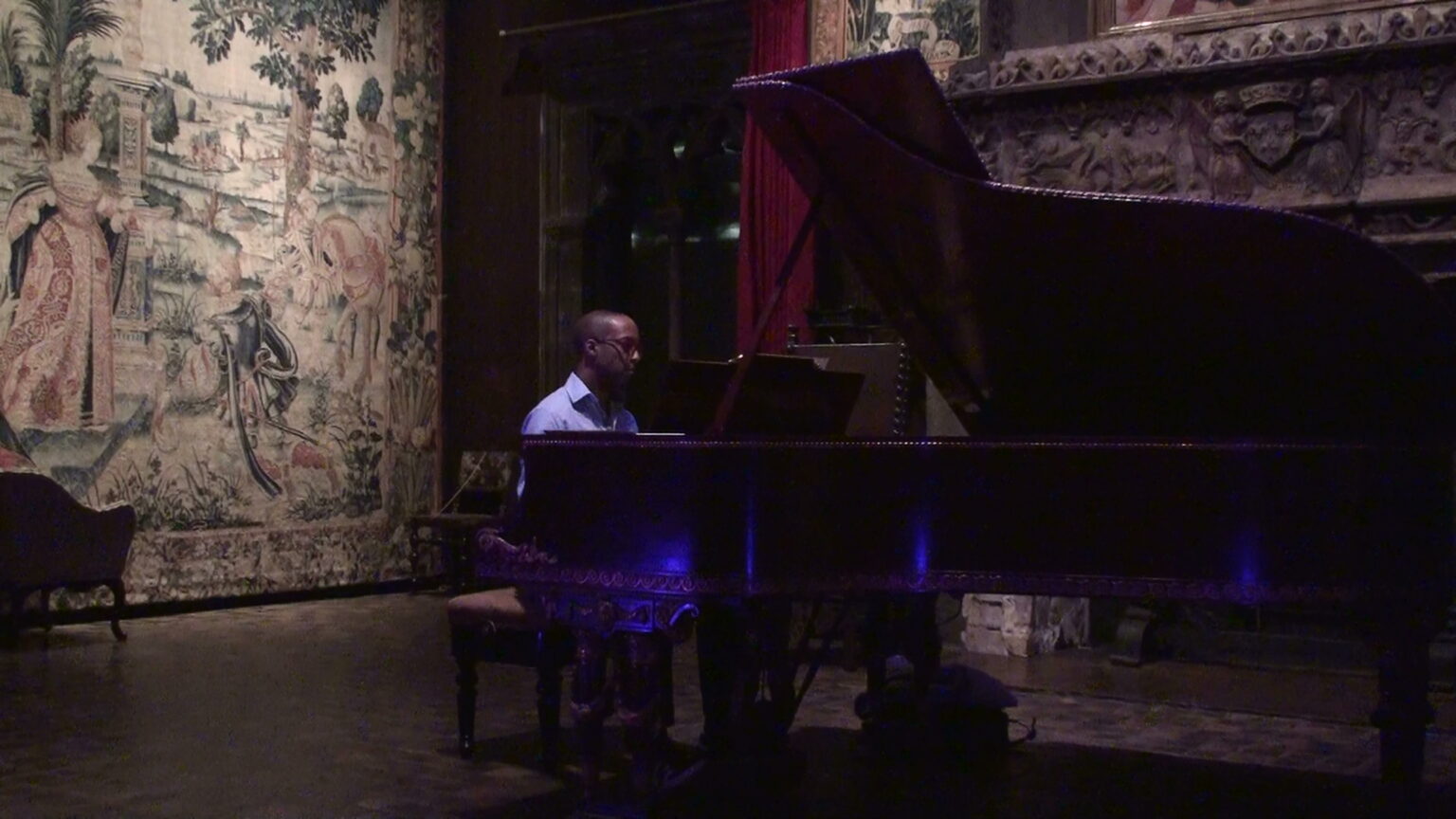 "DOORWAYS"
Released on December 2, 2021 @ Calderwood Hall at the Isabella Gardner Museum
A piano solo concert with short film release of a musical exploration of the Isabella Stewart Gardner Museum.
The idea of Doorways formed with Harris noticing that some visitors at the Gardner Museum walked quickly from room to room mostly in anticipation of what was in the next room, while others sat patiently pondering the experience of the room they were presently in. This phenomenon caused Harris to also ponder to what degree Gardner chose for her visitors to not assimilate to the opinions and perspective of others, but instead patiently form opinions and perspectives of their own.
"The opportunity to explore and become acquainted with the Gardner was empowering" continued Harris. "Beyond considering what was aesthetically important, I sense that Gardner's true aim was to employ the power of the arts to expand her guests' stance and point of view in life."
Doorways is a through composed composition sounding out soulful melodies that surface and resurface in various keys and rhythms. These frequently changing tonalities and melodies represent our own continued evolution from room to room in our lives. Through the musical twists and turns of his composition, Harris desires that the listeners imagine their own evolving circumstances and make a masterpiece of each moment.
View short film here: "Luminary Lens: Kevin Harris "Doorways"
Listen to Kevin Harris performing at Calderwood Hall here:
"Doorways"
"The Music Box"
The Neighborhood Salon is a gathering of Boston's select artists and cultural luminaries.
Neighborhood Salon cohorts nurture an active exchange of ideas between Boston's most innovative and thoughtful creatives, fostering collaborations and artistic networks while shaping Gardner Museum programming.
Modeled after Isabella Stewart Gardner's legacy as a curator and hostess of artist salons around the turn of the century, the primary goal of the Neighborhood Salon is to exchange creative ideas and dialogue with Boston's most innovative and thoughtful luminaries as a means of informing programming at the Gardner.
The Neighborhood Salon is led by Rhea Vedro and Luana Morales.