Roots, Water, and Sunlight - A Contemporary Octet Expedition Through the Expressions of James Baldwin (2019)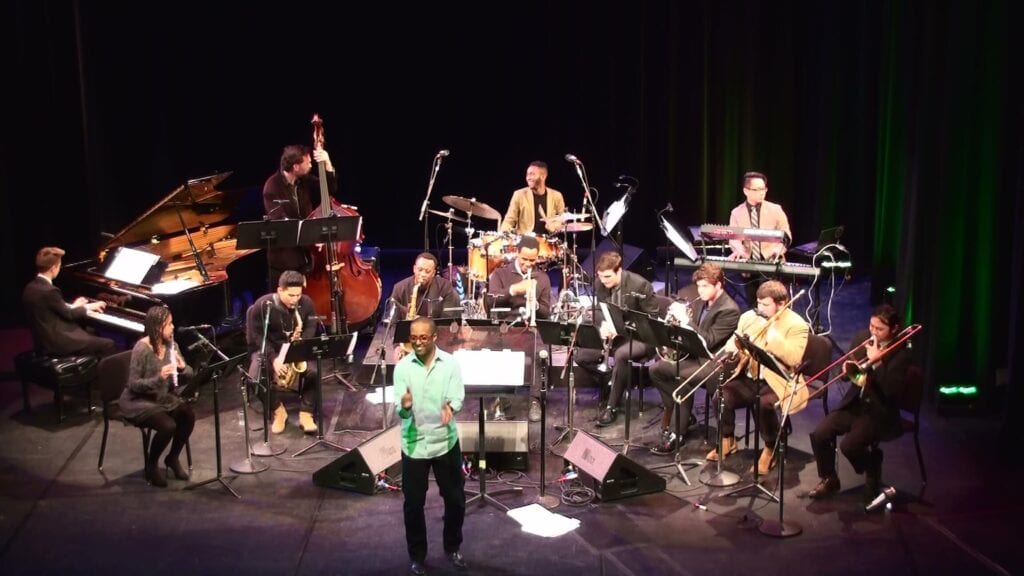 In looking to expand his skills as a composer, Harris set out to put music to the renowned and significant thoughts shared by James Baldwin, in particular, those from the book 'The Fire Next Time'.
The actualization of this idea is his project "Roots, Water, and Sunlight", which comprises of three movements for a wind octet to be accompanied by a rhythm section, digital instrumentation, and recorded words of Baldwin. It debuted at the Berklee Performance Center in February 2019.
Read Press Release here

Review by: ArtFuse
Video Excerpts from: "Roots, Water, and Sunlight" here