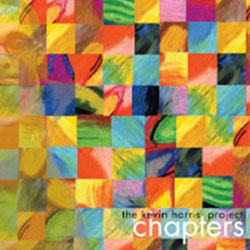 Kevin Harris: Piano
Steve Langone: Drums & Percussion
Kendall Eddy: Acoustic Bass
In 2010, Harris released 'Chapters' at Scullers Jazz Club and Blue Note NYC. This album is a courageous compilation of complex dialogue and a fearless ambition to continue to explore the world of improvisation. It includes compositions by Harris and drummer Steve Langone, along with new arrangements of Thelonious Monk, John Coltrane, and Charlie Parker.
Listeners of all musical tastes and genres are sure to enjoy!